Aerial hoop without grip – Best Value
You can use the acrobatics circle as a strengthening, diversifying exercise in the air or as a relaxation tool. Thanks to the training in a circle, you will strengthen your body, especially the parts that are neglected during normal exercise. Exercising in a circle is very popular at home, in the garage or other areas, as you do not need high ceilings and a lot of space. We also supply the aerial hoop with gluing so that you have no other worries.
Product set include:
1x
Holder into the reinforced ceiling
2x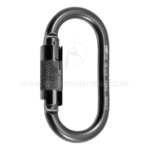 Steel auto lock carabiner
1x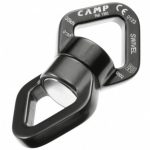 Swivel bearing
1x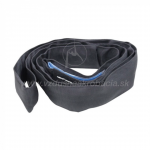 Infinity loop
260€
Description
Parameters:
Circle Diameter : according to the choice
Tubing Diameter: 2,5 cm
Material: steel
Working Load Limit: 150kg (330 lbs)
Color: Black
Calculation for the correct hoop diameter:
Length from hip to head + 15cm. In the case of a child who is still growing, we recommend buying a slightly larger hoop.
The main thing for acrobatics on the aerial hoop is that the circle fits you perfectly. We can provide you, like the only supplier in Slovakia, the circle made exactly to measure. If necessary, we will provide you the circle with a tailor-made handle.
How to care about your Aerial Hoop:
Do not expose to rain, snow or other extreme conditions.
Carabiners, swivel bearings, ceiling mounts and ropes are not included (see products)
The customer is responsible for the correct use, maintenance and rigging of the aerial hoop. Trainings in the air always perform with the presence of mattress.
Additional information
| | |
| --- | --- |
| The size of Aerial Hoop | 90 cm, 92 cm, 95 cm, 98 cm, 100 cm, 102 cm, 106 cm |
| Farba kruhu | Black, Blue, Pink, Red, White |
| The length of infinity loop | 0,5 m, 1 m |