Aerial silk – Dark red
Aerial silk is a stretch piece of fabric that is folded in half and hung from a height with the ends facing the ground. Silk can also be tied in "U" shape. The silks are specially made to be resistant to weight. Our silks are tested and certificated for this specifical purpouses and the silks are also adapted to the weight that is created during exercise. Silks are tested for a maximum pressure in the vertical position – up to 590 kg per 1 m. You can choose from 31 different colors.
Delivery:
Out of stock – delivery within 10 working days.
Information about stock will be delivered to you after order confirmation or you can contact us at the email address: shop@vzdusnaakrobacia.sk
88€ – 440€
Description
Parameters:
Width: 1,5 m
Material : Polyester
Soft material
Stretch: medium
Pressure in static vertical position max. 590 kg / 1 m
Weight: 125g/m²
Calculation correct length of aerial silk:
Ceiling height (in meters) x 2 + 3m = optimal length for full-fledged home training
Ceiling height (in meters) x 2 + 5m = optimal length for professional training
What accessories are needed when buying an aerial silk :
Appropriate length of silk + figure 8 for rigging the aerial silk + steel carabiner + aluminum carabiner + swivel bearing + holder into the reinforced concrete ceiling also with the screws for rigging the aerial silk (or other alternatives for rigging). Never tie an aerial silk without using a Figure 8, it can cause damage of the silk. Training aerial acrobatics can be dangerous, so always train by using crash mat. Carabiners, swivel bearings, ceiling attachments, figure 8 and ropes are not included – see accessories.
How to rig aerial silk:
For the proper rigging of the aerial silk to the accessories, please watch the instructional video manual HERE.
Online video trainings:
Over 120 detailed video trainings are filmed by a professional trainer with international certification, who has over 15 years of experience in aerial acrobatics. In the videos, she precisely shows you how each figure should looks like and what you should avoid. You can watch the entire video program HERE.
How to care about aerial silk:
We recommend washing the silk in a maximum of 3 times per year. Remove all accessories before washing. Suitable for machine washing at a maximum temperature of 30 ºC (86 ºF)  at the lowest speed, do not iron, do not use bleach, softener or any dryer – don't dry silk on the direct sun. Use washing detergents suitable for sportswear. During training, don't wear jewelry or other items that may mechanically damage the silk. The customer is responsible for the correct use, maintenance and rigging of the aerial silk.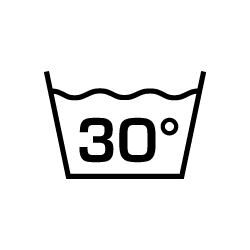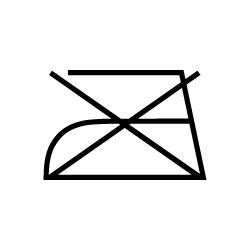 Additional information
| | |
| --- | --- |
| Weight | N/A |
| The length of silk | 8 m, 9 m, 10 m, 11 m, 12 m, 13 m, 14 m, 15 m, 16 m, 17 m, 18 m, 19 m, 20 m, 21 m, 22 m, 23 m, 24 m, 25 m, 26 m, 27 m, 28 m, 29 m, 30 m, 31 m, 32 m, 33 m, 34 m, 35 m, 36 m, 37 m, 38 m, 39 m, 40 m |